I fell down the deep, dark rabbit hole of chronic Lyme disease sometime during the summer of 2014. My headlong descent was not by choice.
No awakening ever is.
LYME MADNESS™ - a new book that may SAVE you
some of the AGONY and ANGUISH of this
devastating, 'do-it-yourself' disease.
This personal account and cautionary tale about chronic Lyme disease has been written to: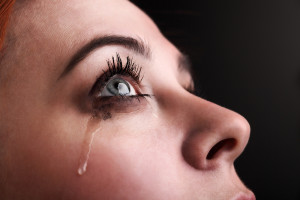 PROTECT YOU AND YOUR LOVED ONES from being affected by an illness that is disabling, debilitating and potentially deadly.
GIVE YOU INSIGHT and HELP YOU NAVIGATE this complex, multi-systemic illness - one that has reached PANDEMIC proportions and one that is being widely ignored and negated by the global medical community.
SAVE YOU TIME and ENERGY as you wade through all the research, misinformation and complexities of this illness.
LET'S KEEP IN TOUCH!!!
Enter your email address and receive updates on Lyme Madness courses, webinars, podcasts and more.

Order your copy of Lyme Madness today at http://amzn.to/2fVkW7v
We value your privacy and would never spam you