LYME MADNESS IS OUR STORY

… AND YOURS


Lyme Madness™ chronicles the journey of my son's chronic illness and our headlong plunge down a confusing, overwhelming, and mind-bending rabbit hole to help him recover his health.
This story reflects our eighteen month experience of desperately trying to procure a proper clinical diagnosis; it chronicles the subsequent months we spent searching for treatments that would hopefully make a difference; and it details the daily researching and seeking of a myriad of alternative approaches for his ultimate healing – all to release him from the unsympathetic grip of this complex neurological condition.
Lyme Madness offers a platform for so many unheard and unseen victims of this disease. It boldly uncovers the multi-layered, complex, confusing, lonely, and terrifying experience that Chronic Lyme sufferers share, as together we journey into this abyss of global suffering, conflicting opinions, skewed research, political controversy, medical negation and self-directed healing.
Chronic Lyme disease is a 'do-it-yourself' disease.  You diagnose it yourself.  You figure out how to treat it yourself.  And you research it yourself when 'conventional' treatments fail and you are forced to move on to protocols far outside the realm of traditional medicine.
Lyme Madness™ can help you make sense of this difficult journey and provide some guidance and insight as you move from diagnosis to treatment to healing.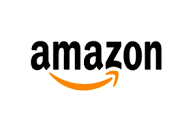 LYME MADNESS™ IS NOW AVAILABLE!!!
No one is immune from Chronic Lyme Disease.
Not you … and not your loved ones.
ORDER YOUR COPY of LYME MADNESS™ TODAY AT http://amzn.to/2fVkW7v
  Available in hardcover or ebook.
Also visit Lyme Madness on Facebook and Twitter.